31st Annual
Los Angeles Ballet Academy is pleased to present our
2023 Spring Performances at the Soraya's
Plaza del Sol Performance Hall
Join our students for a day of whimsey and merriment in two dance shows inspired by and based on Lewis Carroll's beloved books.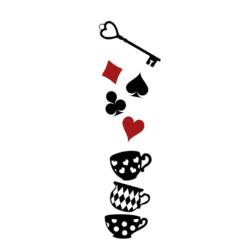 MIXED SHOW
"Through the Looking Glass"
June 10th @ 2:00pm
Featuring all PBJ, Contemporary, and Jazz classes
BALLET SHOW
"Alice in Wonderland"
June 10th @ 7:00pm
Featuring all Classical Ballet classes from Grade 1 Foundation thru Grade 5, Intermediate Foundation thru Advance 2, ISTD, and Open Classical Foundation
Tickets also available via phone and in person through the Plaza de Sol Box Office
Soraya Ticket Office at 818-677-3000
Box Office Hours: Tue – Sat 1:00pm – 4:00pm
Relive the Magic
Spring Performance Videos
High-definition video of your dancer's shows are available for purchase from LK Studio.
All shows are filmed and delivered in HD 1080p quality to ensure a beautiful video you'll cherish for years to come.
ORDER YOUR VIDEO