Celebrate your dancer with a Program Line Message!
To place your ad, complete and submit the form below, then make your payment of $20 via the PayPal button below.
Please submit a separate form for each message. Only jpg, jpeg, eps or pdf files accepted.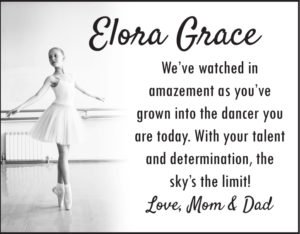 Sample Message, with photo
Sample Message, text only
After submitting your form, use the PayPal button below to make your $20 payment and complete your order.