31st Annual
Los Angeles Ballet Academy is pleased to present our
2023 Spring Performances at the Soraya's
Plaza del Sol Performance Hall
Join our students for a day of whimsey and merriment in two dance shows inspired by and based on Lewis Carroll's beloved books.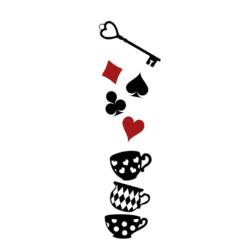 MIXED SHOW
"Through the Looking Glass"
June 10th @ 2:00pm
Featuring all PBJ, Contemporary, and Jazz classes
BALLET SHOW
"Alice in Wonderland"
June 10th @ 7:00pm
Featuring all Classical Ballet classes from Grade 1 Foundation thru Grade 5, Intermediate Foundation thru Advance 2, ISTD, and Open Classical Foundation
Tickets also available via phone and in person through the Plaza de Sol Box Office
Soraya Ticket Office at 818-677-3000
Box Office Hours: Tue – Sat 1:00pm – 4:00pm
Celebrate your dancer with a message in our digital program!
To place your Program Line Message order, complete and submit the form below, then make your payment of $10 via the PayPal button.
Please submit a separate form for each message. Only jpg, jpeg, eps or pdf files accepted.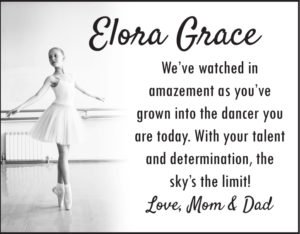 Sample Message Ad, with photo
25 max word count
Sample Message Ad, text only
50 max word count
After submitting your form, use the PayPal button below to make payment and complete your message order.